Is Puerto Rico a Country?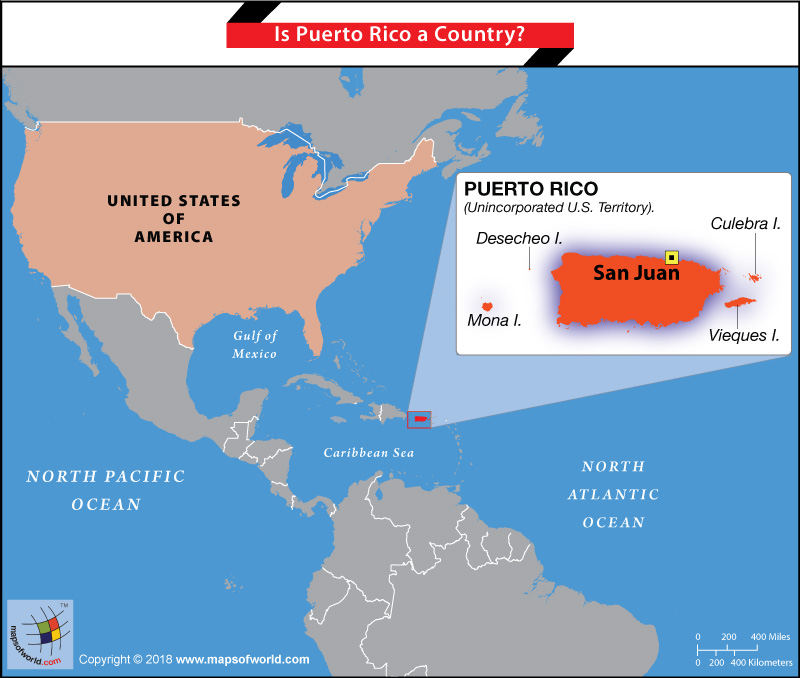 Where is Puerto Rico?
No, Puerto Rico is not a country. Puerto Rico is a small Caribbean island (area: 3,515 square miles) which is an unincorporated territory of the United States of America. And all the Puerto Ricans (population: 3,679,691, according to the United Nations Statistics Division, 2016) are US citizens. Apart from Puerto Rico, the US has four inhabited unincorporated territories— Guam, Northern Mariana Islands, U.S. Virgin Islands, and American Samoa.
According to the Law of the United States, an unincorporated territory is an area that comes under the jurisdiction of the United States government but is not a part of the United States. In such territories, the US Constitution is applicable but only partially.
Now you might think that if it isn't a country, how does it send Puerto Rican athletes to the Olympics and contestants to Miss Universe pageants, right? Well, let us just say that Puerto Rico gets special treatment from the International Olympics Association and Miss Universe organizers.
Since now you all must be clear that Puerto Rico is not a country, allow us to enlighten you with some interesting trivia about this archipelago. For the uninitiated, an archipelago is a cluster of islands. So apart from the mainland, Puerto Rico also has small islands like Mona, Culebra, and Vieques. Puerto Rico's capital San Juan is also its financial, cultural, and tourism hub.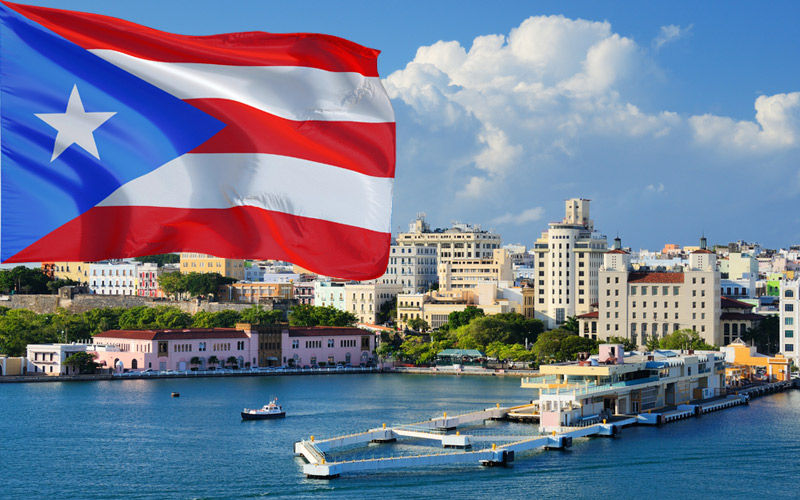 This cluster of islands was first inhabited by the Ortoiroid community—hunters and fishermen who migrated from South America about 4,000 years ago. In the 15th century, the Spanish colonized the territory and continued to govern them for four centuries. Hence, the island's cultural fabric is enriched with Hispanic influences. The Spanish language dominates the land, but if you plan to travel, you could find your way to know English as well.
Puerto Rico is known for its beautiful mountains and picturesque beaches. It witnesses tropical weather with an average temperature of 28 degrees Celsius. Perfect to step out and get a glimpse of its beautiful monuments which draw inspiration from Spanish colonies, Islamic architecture, French Art Deco, and post-modern architecture.
Fancy a nice meal? A typical Puerto Rican restaurant would offer you flavors of Spain, Italy, and Africa with ingredients from the United States.
Related Links:
Related Maps:
Puerto Rico Map