Why was the building of the Panama Canal important to the United States?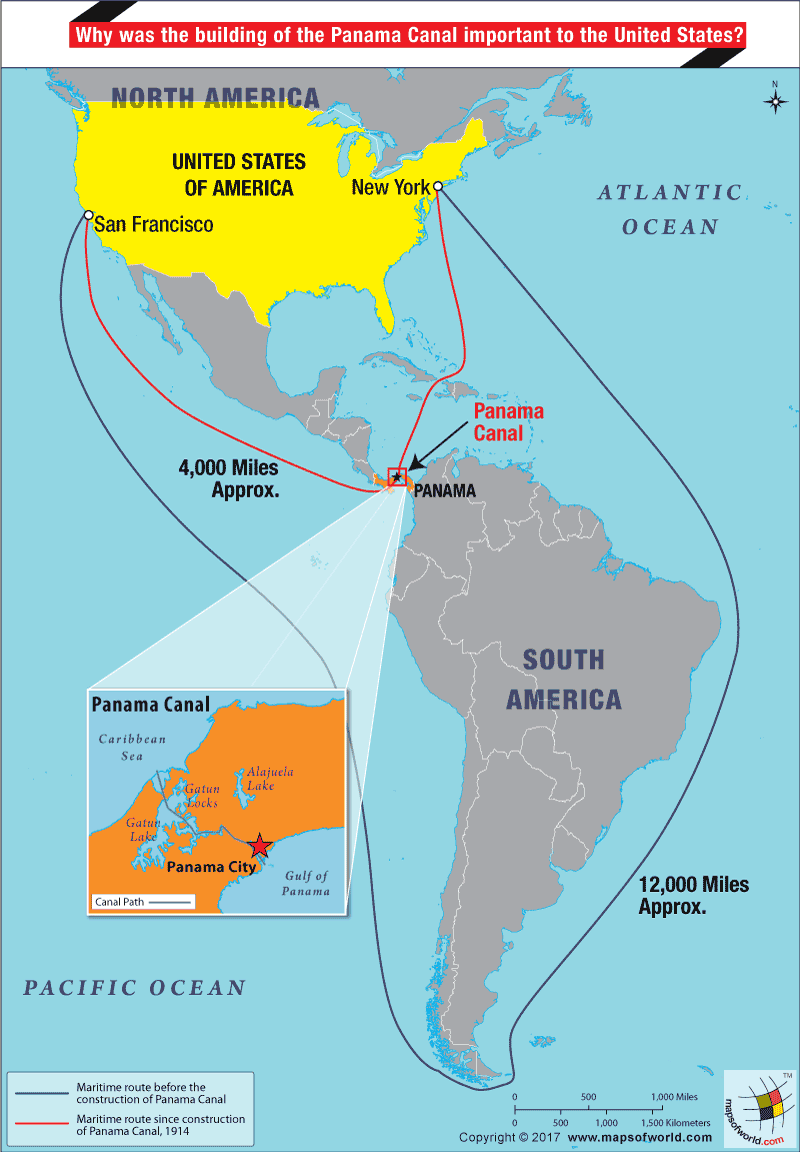 The Panama Canal is the canal that connects the Pacific Ocean and the Atlantic Ocean, cutting across the Isthmus of Panama. Along with the Suez Canal, it is considered to be the most important artificial waterway facilitating international maritime trade.

Before the construction of the Panama Canal, ships sailing from the east to the west coast of the United States or ships headed to the west coast from Europe had to sail around South America's southernmost tip, Cape Horn. The distance covered by cargo ships sailing between New York and San Francisco on this route was approximately 12,000 miles and took about 67 days. The colossal expenditure and long duration posed a very significant problem for the US. The construction of the Panama Canal cut down the maritime route between these two points by about two thirds. It also allowed the US Navy ships to make it from coast to coast quickly, allowing for a significant buildup of military presence in the Panama Region.
As of 2014, about 14,000 ships transit the Panama Canal annually. This means that about 280 million tons of cargo is transported across the canal.
Theodore Roosevelt became the President of the United States in 1901 and decided that the US would undertake construction of this canal. Numerous Anglo- American plans to construct a canal connecting the Pacific and Atlantic Oceans had failed to cross the planning stage. A previous French attempt to build a canal through Panama (at the time a province of Colombia) had failed. The Colombian Congress rejected the US offer to build the Panama Canal. President Roosevelt then extended US military support to Panama to gain independence from Colombia. Following its independence, Panama sold the canal to the US for USD 10 million. The 40-mile long Panama Canal was constructed between 1904 and 1914. From 1914 to 1979, the Panama Canal was controlled by the US. In 1979, the control and administration of the canal were handed over to the Panama Canal Commission, an agency set up as a collaboration between the United States and the Republic of Panama. The Republic of Panama assumed complete control December 31st, 1999.
Related Maps & Info: