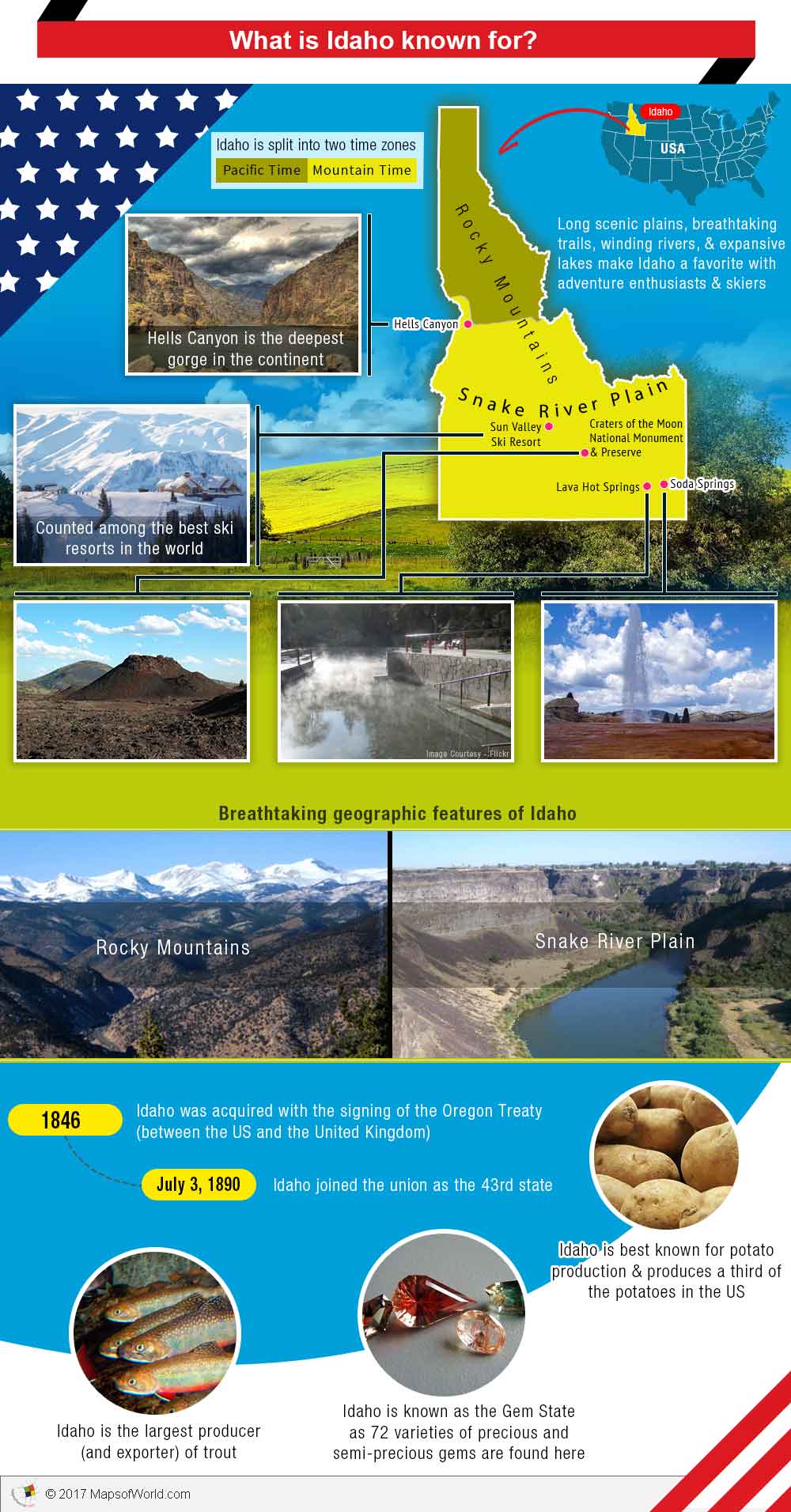 The state of Idaho was acquired with the signing of the Oregon Treaty (between the US and the United Kingdom) in 1846. It joined the union as the 43rd state on July 3rd, 1890.
Idaho is a naturally beautiful state, with scenic plains, breathtaking trails, winding rivers, and expansive lakes. And is a favorite with outdoor, adventure enthusiasts, and skiers. The state is known to encompass distinct but equally breathtaking geographic features such as the Rocky Mountains, the Great Basin, the Snake River Plain, the Idaho Panhandle, and the forests. Hells Canyon in western Idaho (along the Oregon-Washington-Idaho) border, is the deepest gorge in the continent.
Idaho is one of the 13 US states which are split into multiple time zones. The area north of the Salmon River follows the Pacific Time Zone, while the rest of the state follows Mountain Time.
The state of Idaho may be best known for potatoes production. It produces about a third of the potatoes in the country. Did you know that Idaho produces some 72 varieties of precious and semi-precious gems? This is why it is known as the Gem State.
Idaho is also the largest producer (and exporter) of trout.
World famous for its recreation, Idaho is known for skiing and the Sun Valley Ski Resort – counted among the best ski resorts in the world.
The Craters of the Moon National Monument and Preserve, Soda Springs, and Lava Hot Springs are popular attractions.
Maps Related to Idaho