Is Washington gun friendly?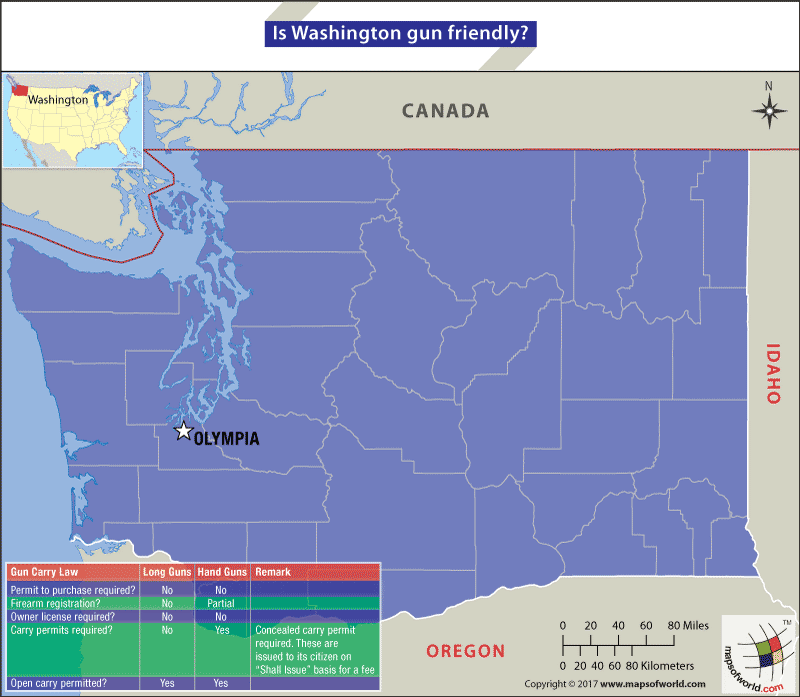 The answer to this question is a relative one…Washington State is gun-friendly compared to Washington DC, New York, or New Jersey, but nowhere nearly as 'gun' friendly,' as Arizona, Vermont, Utah, or Kentucky.
Washington is an open carry state which means that permitted handguns, shotguns, and rifles, can be purchased and owned without any permit. They can also be carried openly. The state constitution says, "The right of the individual citizen to bear arms in defense of himself, or the state, shall not be impaired."
Washington State, however, requires concealed carry permits. The administration issues these to its citizens on a 'shall issue,' basis for a fee. The concealed carry permits of Idaho, North Dakota, Kansas, Ohio, Louisiana, Oklahoma, Michigan, Utah, and North Carolina are recognized in Washington under the state's reciprocity law. The gun carried, however, must be of the kind permitted by Washington law. Possession of machine guns is not permitted in Washington. Any citizen or resident or guest in the state of Washington should not disfigure, change, or conceal the markings made by the manufacturer of the gun.
There has been a pronounced need to initiate legislation that bans the sale of high capacity magazines and assault rifles in the state. This is seen as a response to the incidents of mass gun violence seen in recent times.
Related Maps: