Is Washington State a good place to live?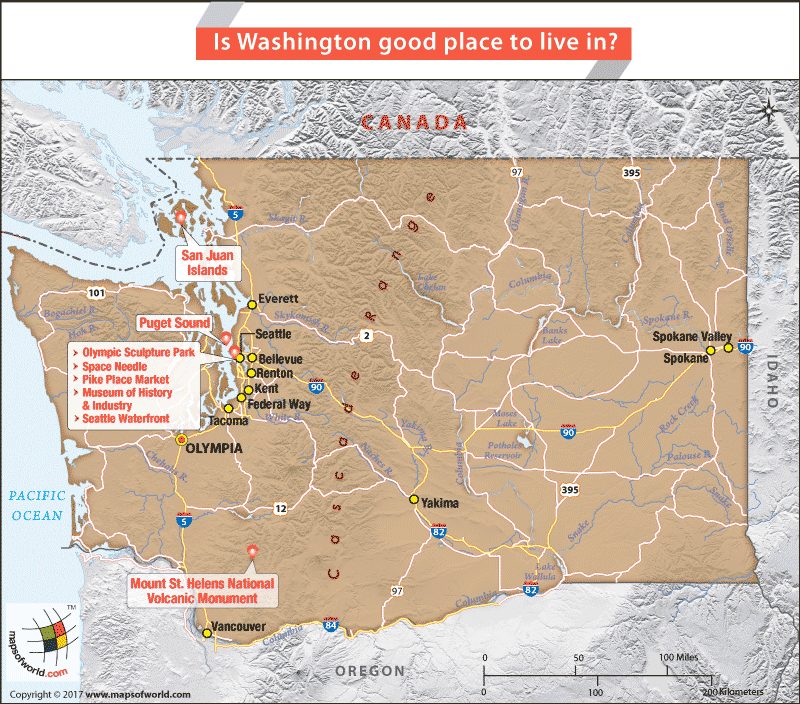 The State of Washington in the Pacific Northwest is one of the most beautiful places in this region. The sheer variety and splendor of the landscapes are the state's greatest attraction. From Mount St. Helens National Volcanic Monument, to the San Juan Islands and the Puget Sound, to the Cascade Mountains, and Mt. Rainier – Washington State has it all.
One of the greatest advantages of living in Washington State is that it is one of the seven US states that does not collect personal income tax. The city of Seattle, one of the largest cities in the US, is also home to about 60 percent of the state's population. Olympic Sculpture Park, the Space Needle, the Pike Place Market, the Museum of History & Industry, and the Downtown Waterfront are among the city's top attractions.
The state of Washington offers excellent employment opportunities and is home to some of the best-known Fortune 500 companies such as Amazon, Costco, Microsoft, Starbucks, Paccar, REI, and Nordstrom.
Low rates of homicide and other violent crimes make Washington a rather safe state. The weather is cool and mild in summers and cold and wet in winters.
The abundance of fruits, vegetables, and seafood, fine wine and excellent beer, the vibrant art, and culture make Washington State a great place to live in.
Related Maps: