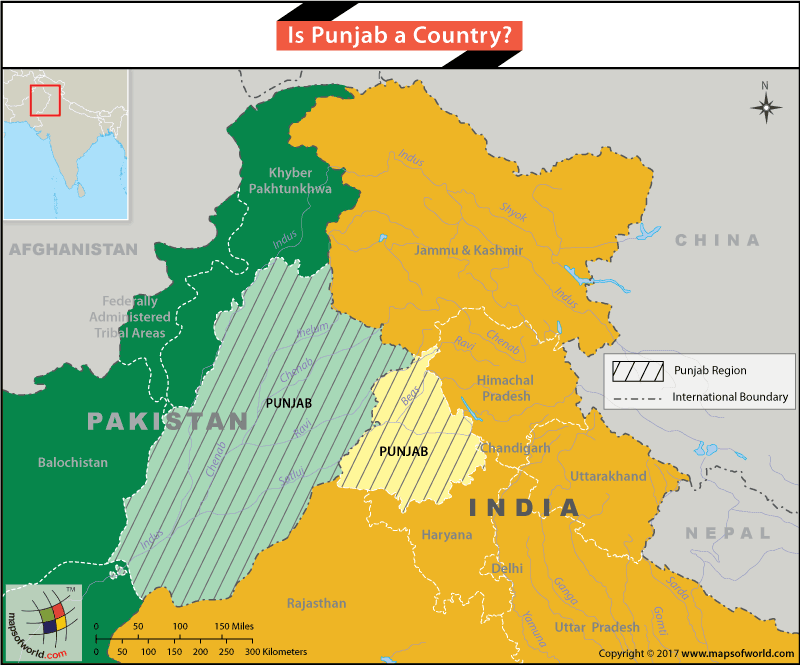 No, Punjab is not a country. It is a region situated in Northern South Asia with parts covering India and Pakistan. The soil of this region has been a witness to Indus Valley Civilization and endured invasions by Persians, Greeks, Mamluks, Kushans, Afghans, Mughals, and British.
Before the East India Company captured Punjab in the late 19th century, it was a Sikh Empire consolidated by Maharaja Ranjit Singh (1780-1839). In the first half of the 19th century, it was a battleground of numerous fighting confederacies. Maharaja Ranjit Singh successfully united these Sikh factions and acquired other local kingdoms to form the Sikh Empire. The region which extended till Multan (Pakistan) in the south included Punjab (also called Panjab) in Pakistan, Parts of Punjab (India), Parts of Himachal Pradesh (India), and Jammu (India). It stretched to Kashmir (India/Pakistan/China) in the north, Khyber (Pakistan and Afghanistan) in the west, and western Tibet in the east.
Though called a Sikh Empire, the kingdom was secular in nature. Maharaja Ranjit Singh's army and government included Hindus, Muslims, and Europeans too. Lovingly called Sher-e-Punjab, Maharaja Ranjit Singh restored Sikhs' most respected Harminder Sahib Gurudwara with gold and marble, which is why we all know it as the Golden Temple today.
After the dissolution of the British Empire in 1947, the region now includes— Pakistan's Punjab province and Islamabad Capital Territory, and India's Punjab state, Chandigarh, Haryana, and Himachal Pradesh.
Now that you've been educated about the history and geography of the region, how about a quick tour of its culture as well? The majority of the Pakistani side is constituted of Sunni Muslims while parts of Himachal Pradesh and Haryana in India are dominated by Hindus. The Indian state of Punjab has approximately 60 percent of Sikhism followers, while others are Hindus, Jains, Muslims, and Christians.
Punjabis are known for their mouth-watering cuisine which is rich in spices and butter and are the ones who embraced the Tandoori style of cooking on a mass level. Thankfully, Punjabi food is unbiased as it comes up with sumptuous dishes for both the vegetarian and meat-eating populace. If you plan a trip, include some time to shop for Phulkari drapes. Phulkari is a beautiful embroidery technique indigenous to the region of Punjab. The burst of colors could light up the saddest of souls.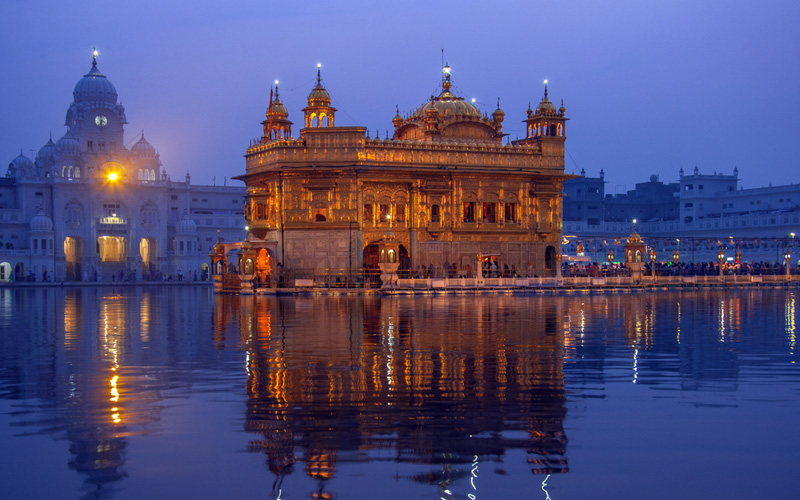 Related Links: