What is Melanesia And How Different is Its Culture?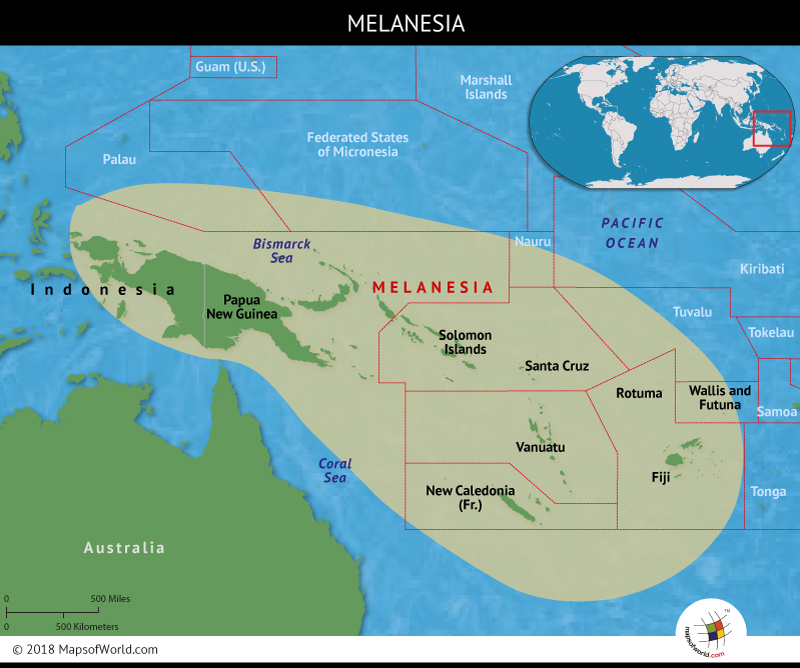 Melanesia is the third sub-division of Oceania, with the other two being Polynesia and Micronesia. Derived from the Greek word meaning 'Islands of Black', Melanesia comprises of 2,000 islands covering 386,000 square miles of land area in the Pacific Ocean. Four independent countries naming Vanuatu, Solomon Islands, Fiji, and Papua New Guinea, along with New Caledonia which is a special collectivity of France and Indonesian region of Western New Guinea, come within the region of Melanesia. The area is known for its distinct cultural variation that remains unique in the history of human societies.
Papua New Guinea is home to four million people, and impressive 800 languages are spoken here. The varying culture prevails in Melanesia because of numerous migrations the region witnessed in the ancient days. It is believed that about 70,000 years ago, the first inhabitants of the Torres Strait Islands migrated from the Indonesian archipelago. Similarly, New Guinea's first inhabitants arrived 40,000 years ago, after traveling the Asian peninsula. They helped in the development of the earliest known agriculture. Later on, the ocean-voyaging skills were brought to the region by Austronesian people from Taiwan. It was much later in the sixteenth century that the Portuguese and Spanish explorers arrived in the region. European powers also colonized Melanesia in the 18th century.
Anthropologists have been intrigued regarding the resilience of the Melanesian cultures. One of the most surprising discoveries occurred in Papua New Guinea in 1938. Archaeologist Richard Archbold found out that the Grand Valley of the Balim River was indeed inhabited. The Stone Age farmers living in villages, aka, the Dani Tribe had remained undiscovered for far too long. This tribe was the first society of its size to have made contact with the Western world.
The ever-increasing exposure of Melanesia and globalization did bring numerous political, economic, and physical hazards to the local communities. However, they always responded in ways that would still enhance their cultural identity. Even though the people are eager to embrace the western modes of life, they ensure that it is continued within the framework of their customary norms and rituals. They have always had an attachment towards their ancestral lands. The cultural laws have been included in the constitution of the now independent countries of Melanesia. Hence, it is an impressive bulwark against threats to their cultural survival.
Know more:
Related maps: