What is a Hydrogen Bomb and which countries have it?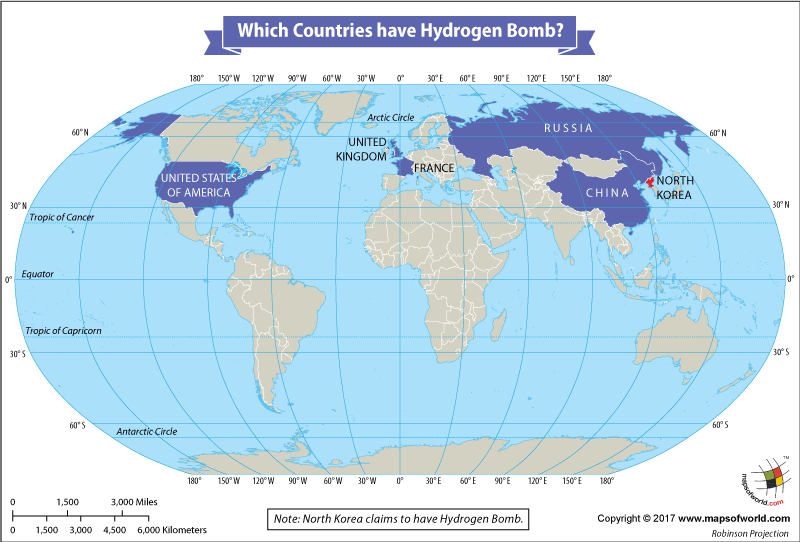 North Korea alarmed the world by stating that it had successfully tested a hydrogen bomb for the first time. But what exactly is a hydrogen bomb and how deadly can it be? It has been estimated that the hydrogen bomb can be around 1,000 times more powerful than the atomic bombs dropped on Hiroshima and Nagasaki.
What is a hydrogen bomb?
Hydrogen Bombs or H Bombs are also referred as thermonuclear weapons. Unlike the Atomic Bombs, which only involve the process of fission, the hydrogen bomb, along with fission also involves the process of fusion. The process of fusion makes the hydrogen bomb much more lethal and powerful as compared to the atomic bombs as they fuse together to release much greater amounts of energy.
Which countries have the Hydrogen Bomb?
As of now, there are five countries in the world which have nuclear arsenals comprising the lethal hydrogen bombs. These are the United States, the United Kingdom, Russia, France, and China. If North Korea's claim of testing the Hydrogen Bomb is true then it becomes the sixth nation which has access to this technology.
Meanwhile, the other countries that have nuclear weapons are India, Pakistan, and Israel. However, the nuclear weapons that these nations possess use only nuclear fission.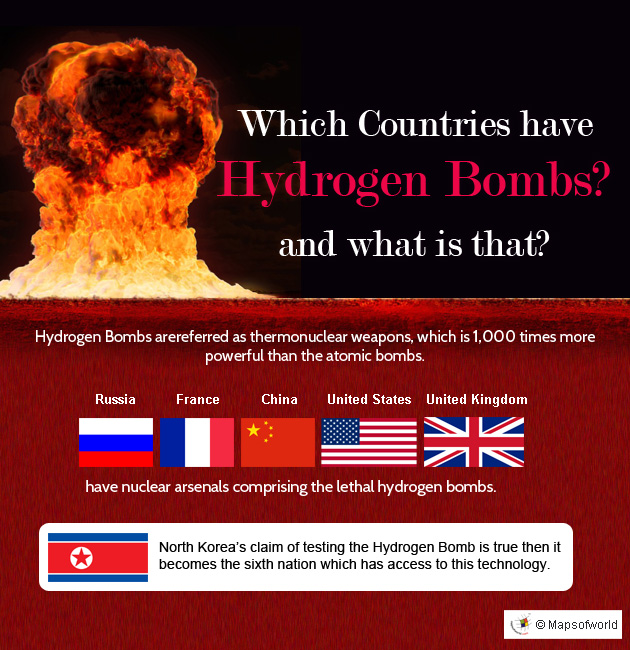 Related Maps: