What number of countries exist in the world?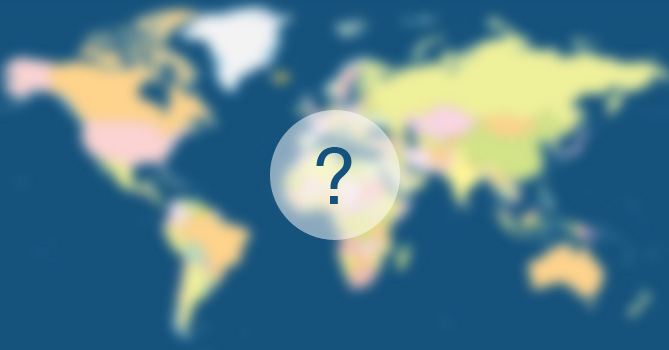 The exact number of countries in the world is a matter of contention, given that there are numerous disputed territories. There are 193 countries that are members of the United Nations (UN) and apart from these, there are 2 non-member observer states, the Holy See (See of Rome) and Palestine. This brings the total number of countries (according to the UN) to 195.
Now despite the fact that Palestine is a non-member observer state and a UNESCO member, Israel does not recognize it as a sovereign country. In fact, Palestine's bid to gain a membership of UNESCO was opposed by the US, Israel, and a few other nations but overwhelmingly supported by a vast majority of other UNESCO member countries. Kosovo, on the other hand, though recognized as an independent country, is not a UN member. If Kosovo is added to the list, there are 196 countries in the world.
Again, when we say there are 195 countries, we do not include the various disputed territories. Taiwan, for example, declared its independence following the end of the civil war in 1949, but the People's Republic of China still claims sovereignty over the island-nation. In 1971, the UN ousted Taiwan as a member nation. Apart from Taiwan, there are numerous other disputed territories including – the Gaza Strip and the West Bank, Spratly Islands, Paracel Islands, Western Sahara, and Antarctica. These, too, are not added to the list of commonly accepted countries.
Cook Islands and Niue are also not generally included in the list of sovereign countries of the world despite being self-administered regions. These islands exist in free association with New Zealand. This means that they do not depend on New Zealand for administration, but are dependent for defense affairs and international relations.
Apart from these disputed territories, there are about 61 colonies and dependencies in the world that are administered by other sovereign countries. These are maintained by eight nations – France (16), the UK (15), the US (14), Australia (6), New Zealand (3), Norway (3), the Netherlands (2), and Denmark (2).
The newest country in the world is South Sudan which gained independence from Sudan on July 9, 2011. Prior to this, Kosovo broke free from Serbia and declared its independence on February 17, 2008. On May 21, 2006, Montenegro broke away from its association with Serbia, and both countries have remained independent ever since.
Following are a few Maps to help understand the countries better: