Which US State Has A Union Jack on Its Flag?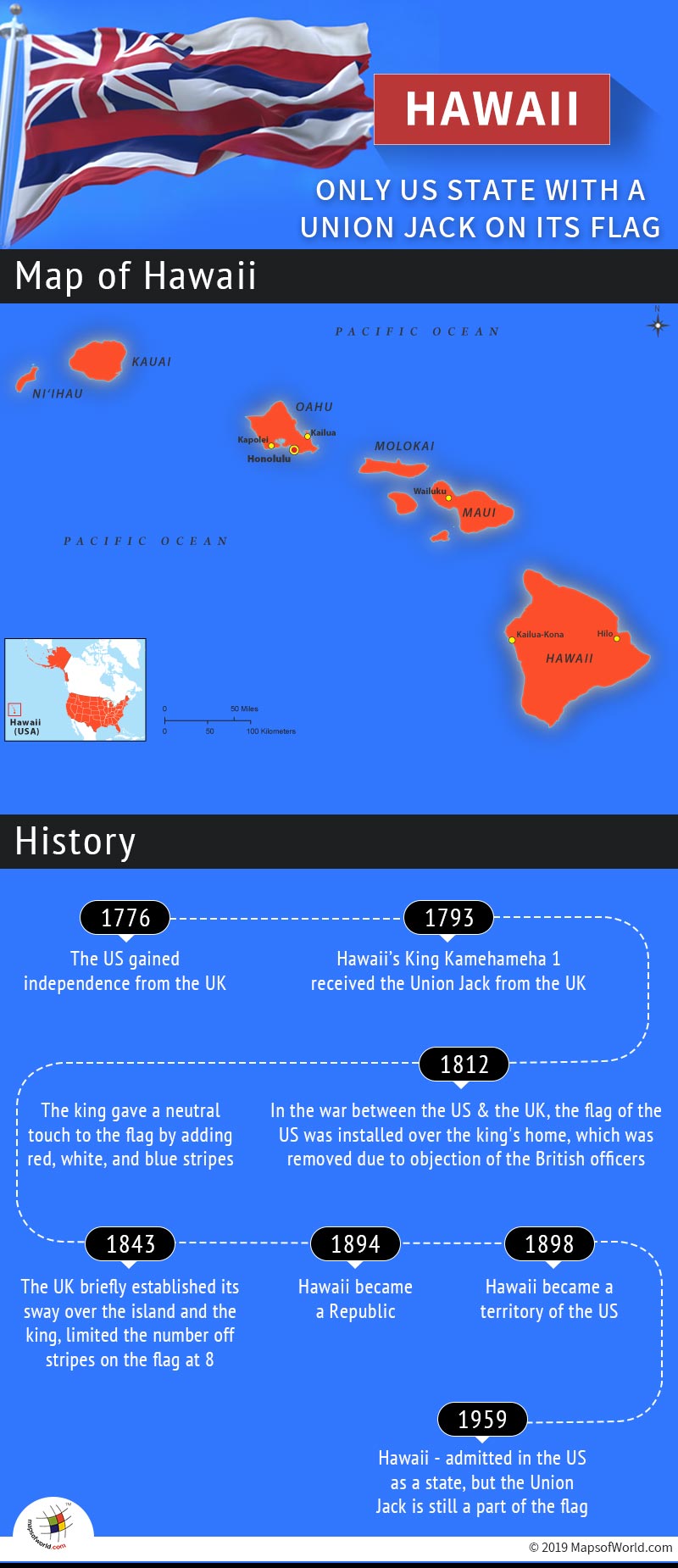 The United States gained independence from the United Kingdom in 1776, and since then has flown its own flag. But, every state of the country has its own flag. It would be surprising to know that Hawaii is the only state in the country which has the Union Jack (the national flag of the United Kingdom) on its flag.
Both the United States and the United Kingdom have competed for Hawaii. In 1793, King Kamehameha 1 received the Union Jack from Captain George Vancouver from the United Kingdom. At that time, Hawaii was not a state of the United States, but a separate Kingdom. From that year till 1816, the Union Jack was the unofficial flag of Hawaii.
During the war of 1812 between the United States and the United Kingdom, the flag of the United States was installed over Kamehameha's home. This was done to appease the interests of the United States during the war. However, this led to hostilities and upon the objection of British officers, the flag of the United States was removed. As a compromise, and on the recommendation of his western advisers, the king tried to give a neutral touch to the flag by adding red, white, and blue stripes to the Union Jack. In 1843, the United Kingdom briefly established its sway over the island and the then king, Kamehameha III, limited the number of stripes on the flag at 8. With the overthrow of the monarchy, Hawaii became a Republic in 1894 and in 1898, it became a territory of the US. On August 21, 1959, Hawaii was admitted in the Union as a state, but the Union Jack is still a part of the flag of Hawaii.
Related Links: