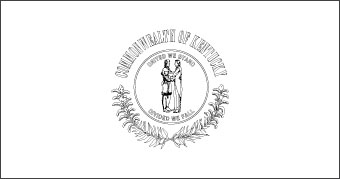 Download Picture of Blank Kentucky Flag For Kids to Color
The Kentucky flag was adopted by the Legislature or Kentucky and there are certain rules that delineate the description, display, policies and distribution of the flag.
About the Flag of Kentucky State
The decisions regarding the pattern of the Kentucky Flag became paramount as the flag shouldered the responsibility of representing the entire state on its fabric.
For flags of other states of the USA, check the Flags of the 50 States.