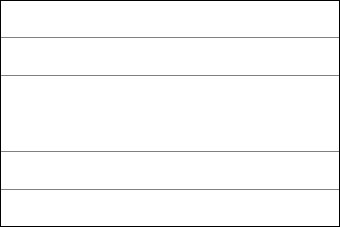 Download Picture of Thailand Flag Outline for kids to color
In the middle of the Thailand flag there is a blue stripe which is lined above and below by equal-sized white stripes. Blue is Thailand's national color and it represents the Thai monarchy.
The white color stands for purity and is the color of Buddhism, which is the main religion of Thailand. The Thailand flag has a width-to-length ratio of 2:3.
| | |
| --- | --- |
| Official Name: | Prahet Thai (Kingdom of Thailand) |
| Capital: | Bangkok |
| Location: | Thailand lies on the gulf of Thailand it has borders with Burma laos Kampuchea and Malaysia. |
| Area: | 514, 000 Sq. km. |
| Official Languages: | Thai |
| National Flag: | 5 horizontal stripes of red white blue white and red and the blue stripe occupying the central one third of the whole area. |
| National Anthem: | "Phleng Chat Thai" (National Anthem of Thailand) |
| National symbol(s): | garuda (mythical half-man, half-bird figure), elephant |
| National colors: | red, white, blue |
| National anthem: | |
| Name: | "Phleng Chat Thai" (National Anthem of Thailand) |
| Lyrics/Music: | Luang SARANUPRAPAN/Phra JENDURIYANG |
| Country | Thailand |
| --- | --- |
| Designed by | King Vajiravudh (Rama VI) |
| Adopted | 28. September 1917 |
| Revision | NA |
| Design and Colors | Five horizontal stripes of red, white, blue, white and red, the middle stripe twice as wide as the others |
| Size Ratio | 2:3 |