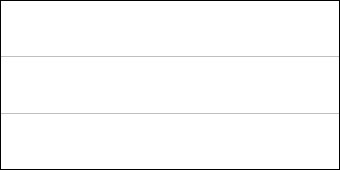 Download Picture of Hungary Flag Outline for kids to color
Flag of Hungary
Adopted on October 1, 1957, the national flag of Hungary comprises three equal horizontal bands of red (top), white (middle), and green (bottom). The colors used in the flag have been borrowed from the coat of arms of France.
The tricolor has been in use since 1608 when Mathias II, the Holy Roman Emperor was crowned the King of Hungary.
Each if the colors used in the flag has a symbolic meaning. Red signifies valor, courage, and the noble patriotic spirit shown by the countrymen during the fight for independence, it also stands for the blood spilt in the independence struggle. White is a traditional symbol of peace and faith and represents the faithful nature of the Hungarians. Green symbolizes agriculture and the hope for a better future.
The idea of the flag originated in 1848 but culminated in the Hungarian Revolution that took place against the Habsburgs. The flag was approved as the national flag of the country in 1867. It was officially used to represent Hungary during the First World War when the Austro-Hungarian Empire collapsed. During the Second World War, after Germany occupied Hungary, the flag was abolished and was replaced by five different national flags. It was only in 1956 when anti-Soviet sentiments began to surface, that the plain tricolor of red, white, and green was formally adopted as the official flag of Hungary.
In 1957, a new coat of arms was created but it was never placed on the flag and since then the tricolor has been used as the national flag of the nation.
| | |
| --- | --- |
| Official Name: | Hungary |
| Flag Proportion: | 1:2 |
| Adopted on: | October 1, 1957 |
| Location: | Located inCentral Europe bordered by Slovakia, Ukraine, Romania, Serbia, Croatia, Slovenia, and Austria |
| Capital City: | Budapest |
| Major Cities: | Tolna, Vas, Baranya, Somogy |
| Area: | 35,919 square miles |
| Population: | 10,014,324 |
| Currency: | Forint (HUF) |
| Official Language: | Hungarian |
| National Anthem: | Hymn |
| National symbol(s): | Holy Crown of Hungary (Crown of Saint Stephen) |
| National colors: | red, white, green |
| National anthem: | |
| Name: | "Himnusz" (Hymn) |
| Lyrics/Music: | Ferenc KOLCSEY/Ferenc ERKEL |
| Country | Hungary |
| --- | --- |
| Designed by | NA |
| Adopted | 1. October 1957 |
| Revision | 1946, 1950, 1957 |
| Design and Colors | A horizontal triband of red, white and green The official Hungarian state flag does not contain the Hungarian coat of arms, but the coat of arms is often used during solemn occasions. |
| Size Ratio | 1:2 |