Bulgaria City Map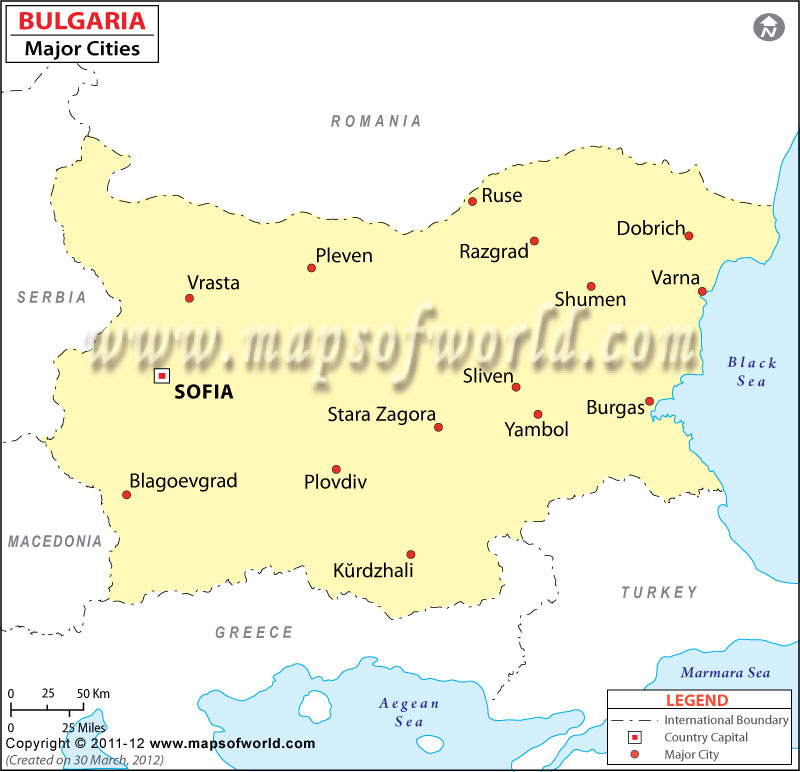 Situated in the Southeastern Europe, Bulgaria consists of many important cities among which Sofia is the capital city of the country. Sofia, the most important city of Bulgaria, is the economic, cultural and educational hub of the country.
Surrounded by the Balkan Mountains on north and Mount Vitosha on south, the Sofia houses several sight seeing places of the country namely, Sofia City Gallery, National Historical Museum and others.
Among the other important cities of Bulgaria, Plovdiv, Burgas, Pleven, Gabrova, Veliko Tarnova, Montana and Lovech deserve mention. Situated on the south-central Bulgaria, Plovdiv is one of the major cities of the country. It has many industries and is the main rail road junction of Bulgaria.
Located on the eastern part of the country, Burgas is another important city of Bulgaria. Since it is situated on one of the inlet of the Black Sea, it is a major port of the country and is a part of the Black Sea Riviera.