Cities Antigua and Barbuda Map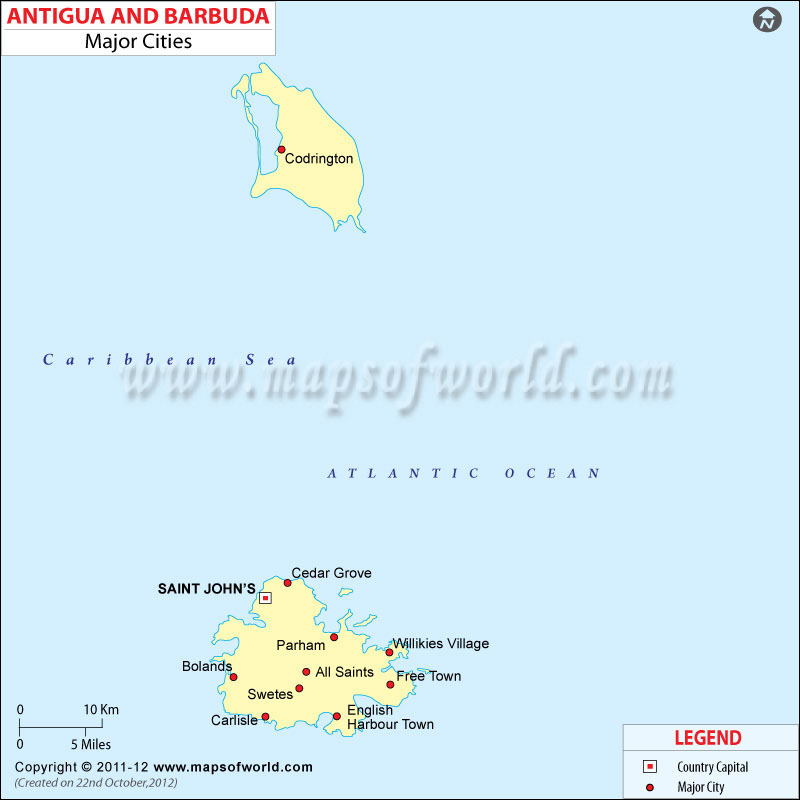 Most of the cities in Antigua are located in the main island of the country of Antigua and Barbuda. This Caribbean country is a major tourist destination of the world and this universal fame had led to the considerable development of the cities of Antigua.
The Antigua cities also have economic significance as Antigua is also known as the 'gateway to the Caribbean'. Though most of the islands are remote and isolated there are a few major cities where most of the population is settled. The major hotels, travel agencies and the airport are located in the cities of Antigua.
The population densities even in the cities of Antigua are quite low. The major cities like Saint John's and Codrington have a population of 22,679 and 682 respectively. Saint John's is the capital city of the island of Antigua and Codrington is the major city of Barbuda. The cities of Antigua have remains of its medieval and colonial past in every nook and corner. The tourists apart from excavating the marvels of nature often make it a point to explore the cities especially for the local toothsome cuisines and indigenous handicrafts.