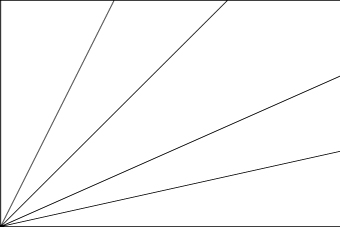 Download Picture of Blank Seychelles Flag For Kids to Color
The ensign of Seychelles comprises with five bands slanting from left to right. Those bands are tinged with blue, yellow, red, white and green. The colors as red, white and green are the shades of the Seychelles Citizen's United Party; while the color of blue and yellow stand for the Seychelle's autonomous Party.
The blue symbolizes the sky as well as sea, yellow stands for the sun; red epitomizes the harmony of the populace, white denotes justice while green stands for the lush of the terrain. The increasing breadth of the flag's bands of color suggests development and vigor of Seychelles.
| | |
| --- | --- |
| Official Name: | republic of Seychelles |
| Capital: | Victoria |
| Location: | An island nation in the western part of the Indian Ocean north of Madgascar includes 15 islands of coral and volcanic origin of which 46 remain uninhabited. |
| Area: | 455 Sq. km |
| Official Languages: | English French |
| National Flag: | Widening stripes of blue yellow red white and green radiating from a point from the corner of the bottom hoist. |
| Area: | 455 Sq. km |
| Population:  | English French |
| National Anthem: | Koste Seselwa Come Together All Seychellois (1996) |
| National symbol(s): | coco de mer (sea coconut) |
| National colors: | blue, yellow, red, white, green |
| National anthem: | |
| Name: | "Koste Seselwa" (Seychellois Unite) |
| Lyrics/Music: | David Francois Marc ANDRE and George Charles Robert PAYET |
| | | |
| --- | --- | --- |
| | Fact about Seychelles flag | |
| Country | Seychelles |
| --- | --- |
| Designed by | NA |
| Adopted | 18. June 1996 |
| Revision | 1976, 1977, 1996 |
| Design and Colors | five oblique bands of blue (hoist side), yellow, red, white, and green (bottom) radiating from the bottom of the hoist side |
| Size Ratio | 1:2 |