Being a fine arts graduate, hobby photographer, and a travel enthusiast, I am always fascinated and inspired by people, culture, art, music, architecture, and other art forms.
I had watched a few documentaries and programs on television about the making of the Burj Al-Arab, the Palm Jumeirah and of course, the Burj Khalifa. The sheer size, engineering, and architectural brilliance of these places whet my appetite to visit and see them first-hand. And so I began to plan my trip to Dubai. I booked my hotel, selected a tour operator, and worked out my itinerary down to the last detail. The big day finally arrived and I was about to land at the Dubai International airport after 3 hours of a comfortable flight. I was filled with anticipation as I watched, through my airplane window, the orange sunset envelop the city of Dubai, slowly turning it into a matrix of lights.
My flight touched the runway and came to a halt at the international terminal 3 building gate. Airports of every major tourist city act as important tourist spots. The swanky new building of Terminal 3 doesn't look like an airport at first glance. It looks more like a giant shopping complex, speckled with luxury fashion brands, gold souks, souvenirs shops, eating joints, and lots more. This place has everything for transit and regular passengers alike. One of the most noticeable art installations were the date and palm trees which could be found throughout the building, in different styles and at different sections. The flooring around these trees is made of carpets which resembled the pattern formation on desert sand. This was my first surprise.
Welcome to the world of sand, dates, palms, and gold!
After fulfilling the immigration formalities, I took a taxi to my hotel. While on the drive, I turned my attention to the vividly lit Dubai roads, city skyline, buildings, and roadside shops. It was a short trip of 25 minutes from the airport to my hotel, which was in the Bur Dubai area.
I checked into my hotel room and decided to get a good night's sleep. I wanted to be fully rested and refreshed for my first day in Dubai.
Walkthrough of Heritage Dubai–Deira, Al Bastakiya, and Bur Dubai
I woke up bright and early the next day and got ready to begin my city tour. Our local tour guide was from Pakistan. He was waiting for the tour group in his spacious Land Cruiser.
Full of excitement and enthusiasm, Ahmed introducing himself and started by sharing factual information about Dubai while we drove to our first destination. Dubai is the second largest Emirate, after Abu Dhabi, out of the seven Emirates which collectively form the UAE (United Arab Emirates). Each Emirate has its own king and these kings are under one ruler, the king of Abu Dhabi, Sheikh Khalifa II bin Zayed bin Sultan Al Nahyan. One of the most interesting facts about Dubai that Ahmed shared with us was that there is no Income Tax or Sales tax liability for Dubai residents. Interesting isn't it! We could see luxury cars everywhere. Ahmed told us that these cars can easily be bought for a very low price in the city. Fuel prices are quite low in comparison to other Middle Eastern countries. Dubai is indeed a Mecca for auto buffs.
Another fact that Ahmed shared was that Dubai gets just around 13 cm of rain every year and yet the Dubai Roads are full of greenery, sprinkled with flower beds, palm trees and lush grass. This was my second surprise.
After a short drive, we reached an old heritage site in an area called Deira. This the northern part of Dubai creek area, which takes you back in time and allows you to imagine the city's evolution from a small fishing site to a prominent port, to one of the foremost tourist destinations in the world.
The Dubai creek area has a unique old-world character to it with an array of historical establishments, peculiar alleyways, and marketplaces full of clothes, gold, and spices. At the Dubai creek, you can board the Abras (small ferries, a cheaper mode of water transport) or the Dhows, in case if you want to get a glimpse of the old and new Dubai through its inland waterway at night. A dhow cruise is a must on every traveler's itinerary. It is advisable that you book your cruise during day time to avoid a last minute rush. A dhow cruise offers you both open-air and air-conditioned cabin seating arrangements with buffet dinner on board. The cool breeze, Bedouin folk tunes and the beautifully lit buildings skirting the creek, transport you to an altogether different world, one you won't want to leave.
While cruising through the city lanes, I noticed a very peculiar structure on the top of almost all the old and some new buildings. These were small rectangular structures with hollow spaces. I was curious and asked our guide about them. He told me that these structures are wind towers and in the old days they were used to keep the house cool in the scorching heat of the desert sun. Now, the entire city is air-conditioned. There are even air-conditioned bus stops making it comfortable for tourists to enjoy the city even in the blistering summers. This was my third surprise.
Downtown Dubai – The business, shopping, and entertainment address of the world
After getting a flavor of Dubai's past, I started my second day with a lot of excitement as I was about to visit the three most iconic buildings that have changed Dubai's skyline forever. Our guide took us through the city's most busy and commercially active area known as Sheikh Zayed Road. This is supposedly one of the longest roads in the entire UAE. It runs along the Persian Gulf coastline and houses some of the best-known commercial establishments in the area.
The entire stretch of this road is lined with tall, magnificent, and glitzy skyscrapers which compete amongst each other for height, appearance, and stature. Collectively these skyscrapers form an impressive skyline for Dubai's Downtown area. As per the traffic rules, people are not allowed to stop their cars at the side of the road, so I had to satisfy the photographer in me by taking pictures from the car and through the sunroof. In fact, it proved to be quite an adventure. While I was busy taking pictures, our guide informed us that soon we will be entering the Dubai Mall.
Dubai Mall is one of the largest shopping malls in the world. It houses some 1,200 retail outlets and is one of the most popular shopping destinations among local and foreign tourists. The mall also houses the Dubai Skating Rink, the world's largest in-house aquarium and some famous Gold Souks among others. There is also a multistorey waterfall inside the mall with diving sculptures.
The aquarium inside Dubai Mall has some 33,000 species of marine life. Dubai Aquarium also has a facility for deep-water diving. With 750 mm thick walls, this huge water container can withstand extremely heavy water pressure.
The Dubai Skating Rink is another popular attraction. I wanted to try skating, but the fear of slipping on ice and breaking my back held me back. I contented myself watching people on their ice skates, gracefully gliding past me. Seeing an ice skating rink in this desert city was my fourth surprise.
After visiting all these major attractions, it was now time to step out of the mall and walk towards the first iconic structure, which for me was one of the primary reasons for this trip. I was filled with intense excitement as we walked towards the mall exit. Outside the mall, there was an open courtyard which was dotted with huge artificial ponds and at the end of the courtyard stood the tall, giant steel and glass structure known as the Burj Khalifa. Finally, the sight that I had waited to see for so long! I was awestruck and couldn't take my eyes off it. It was so tall and huge that I had to walk half a kilometer away to get a complete view of the structure.
The sunlight glinting off the glass and steel facade made the building look even more dazzling. This was my fifth surprise.
Inside the Burj Khalifa, we went through passages and corridors on whose walls were some great multimedia displays about the making of this iconic structure. We reached the elevator which would take us to the observation deck which is located on the 124th floor. The elevator is claimed to be one of the fastest elevators in the world with a speed of 3 floors per second!
In less than 40 seconds and accompanied by a spirited music and light display inside the elevator, we were at the observation deck. The view was spectacular and I felt on top of the world. Our group was lucky as it was a clear sunny day and we were able to get a bird's eye view of the entire city. People say that on a clear day, one can easily see till Abu Dhabi!
After spending some 40 minutes at the observation deck, and admiring this architectural marvel, I had to say goodbye to the Burj Khalifa. Our guide was waiting for us at the ground level to take us to our next destination, the famous Jumeirah beach, which is one of the largest beaches in this area. It is surrounded by numerous local residences, Jumeirah mosque, and adventure sport facilities. A short halt at this place was worth the time.
Driving some four miles on the straight road parallel to this beach, we reached another iconic structure, the Burj Al-Arab luxury hotel. The only one of its type, a seven-star hotel, it is always booked in advance throughout the year and is not open to general tourist till you have special permission to enter. I was disappointed to know that I would not be able to go inside this hotel complex. Sensing this, our guide told me that he would take me to another interesting place nearby, Jumeirah Madinat, a five-star heritage resort and hotel complex. This was my sixth surprise.
Jumeirah Madinat is a culture, art, and food hub. It resembles an Arab town and transports you into the old world. Crisscrossing water alleys, Arab architecture and Abras gives us the impression that we are in the Venice of the Middle East. This place has a lot of hustle and bustle during the evening, and is must-visit for tourists who want to explore local handicrafts, food, and artifacts. One can always stay at this heritage five-star resort but it will cost a bomb.
Desert Odyssey – Dune bashing, tented camps, and belly dancing
No Dubai itinerary is complete without experiencing dune bashing at the outskirts of the city. After a one-hour evening drive, we entered the desert area, the starting point of a four-hour long Desert Safari. Our cab driver stopped for a while to lower the tires for safe sand driving.
Travelers can opt for customized desert tours as dune bashing is not advisable for people with motion sickness. Initially I was slightly scared, but soon I experienced an adrenaline rush as we went up and down on high and low sand dunes at fast speed and took sharp turns. The drivers for dune bashing are properly trained and they have to get a special license to drive in the sand, so it's quite safe. Finally, after a roller-coaster ride on the desert sand, we proceeded to our desert camp where we were about to spend an evening of music, entertainment, camel rides, and buffet dinner. And of course, you can always stop midway to click some interesting sunset and sand dune pictures.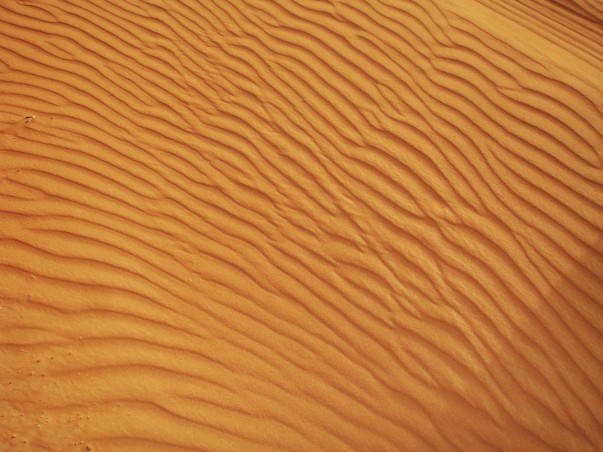 The desert camps are make-shift arrangements right in the middle of the desert and are usually cool in evenings. There are special seating arrangements in open and covered areas. One can relax on rugs or can simply stretch out on cots with cushions and enjoy the Arabian tea, dates, shawarmas and even samosas. You can opt for camel rides, henna painting, and yes, you can even dress up in local Arab attire and get your pictures clicked. The male attire is called Kandura. It is a long flowing white robe and comes with a headgear. According to the local laws non-Arabs can't wear the Kandura in public.
It was an entertaining evening and started with a Tanoura dance performance. The dance involves a male artist pirouetting for a long time, the LED lights on his costumes added further drama to the dance. This was my seventh surprise.
After the Tanoura dance performance, the belly dancer arrived in her shimmering costume with her face covered, and a sword in her hand. When she started her performance, there was loud cheering from the crowd. After her initial performance, she invited a few people from the crowd whose bellies were almost four times what she had, and asked them to perform with her. There was a huge applause, followed by plenty of good-natured laughing and hooting from the crowd at the volunteers' attempts at belly dancing.
By 9:30 p.m. it was time to wind up and go back to the hotel as I had an early morning flight to catch.
What a trip it was! I did not want to say goodbye to this fascinating and adventure-filled city where pleasant surprises are thrown in everywhere. But I hope to visit this place again to see the new architectural marvels and additions to this fast-changing, ever-growing city. Ma as-salaamah (goodbye, till we meet again).
Dubai Travel Tips
It is always advisable to book your hotel online and avail some great online discounts and offers.
Try to find a hotel that is close to Public Transport facilities like a metro station or a bus station. Public transport is the most preferred and economical means to travel and go around Dubai.
Also remember to find out if there are a few good restaurants or eating joints near your hotel.
In case if you want to independently enjoy the city at your own pace, then private transport is advisable. This way you can customize your tour and can cover places of your choice.
Published On:
Wednesday, January 22nd, 2014