Poland has been able to preserve its cultural heritage through the generations. Modern Polish cuisine is a confluence of traditional dishes and international influence. The cuisine has been influenced by other central and eastern European countries. Meat has been the mainstay of the cuisine. Bigos is the national dish of Poland made with various meats, sausages and cabbage. Other traditional dishes from Poland include Zurek and other vegetable soups, Pierogi, Kotlet Schabowy, Polish Kielbasa and Smoked Cheese Oscypek. Though most traditional dishes take quite some time to cook, Pierogi which we are cooking today is relatively quicker to prepare.
Dishes similar to Pierogi are made in Russia and Ukraine too, though they have different names. In Russia it is Pelmeni and in Ukraine it is Varenyky. Pierogis are flour dumplings stuffed with potatoes  or meats and cheese. The dumplings are first boiled, and then shallow fried or baked. I fried them. They are simple yet tasty and work great as an appetizer. Quite filling, they can easily pass for a full meal. Use this Pierogi Recipe to add some Polish taste to your dinner.
Ingredients
For the dough
All purpose flour - 1 & 1/2 cup
Egg - 1
Salt - 1/2 tsp
Water - 1/3 cup
For the filling
Potato - 3 to 4
Butter - 2 tbsp
Cheddar cheese - 1 cup (grated)
Salt to taste
Black pepper powder - 1/2 tsp
Butter for frying - 1 tbsp
How to Make Pierogi
Break the egg into all purpose flour and add salt.
Use water to knead a soft dough.
Cover and keep aside for 20 min.
Boil the potatoes till soft.
Peel and mash, add cheese and butter into hot mashed potatoes.
Add salt and black pepper powder, mix well. Keep the filling aside.
Divide the dough into 15 to 20 equal balls.
Roll the ball into 3 to 4 inch disc.
Place 1 tbsp filling in the middle and fold into a semi-circle.
Heat water in a pan and when it comes to a rolling boil, add the pierogi's and cook for 3 to 4 minutes.
Remove on a rack.
Heat butter in a frying pan, and shallow fry the pierogi till slightly brown.
Serve hot.
Summary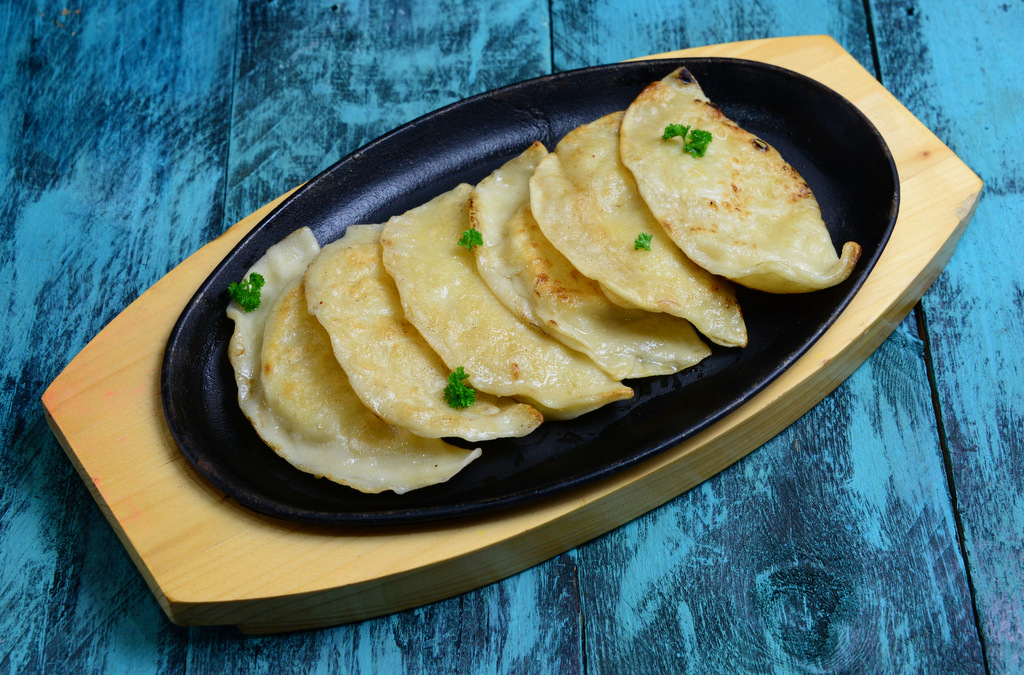 Recipe Name
Published On
Preparation Time
Cook Time
Total Time
Average Rating
Based on 5 Review(s)
Published On:
Sunday, December 14th, 2014