The traditional ingredients of Peru fused with the culture and cuisine brought by immigrant Europeans/Asians and Africans define the Peruvian cuisine. Some of the common ingredients used in this South American country are rice, wheat, potatoes, quinoa, maize, chilli peppers, and various types of meats. Using these ingredients along with other Peruvian ingredients, you can cook dishes such as Ceviche (made with fish or other kinds of sea food and herbs), Chupe de Camarones (shrimp stock soup), Papa a la Huancaina, Arroz Tapado, Pollo a la Brasa, Butifarras, Aji de Gallina, Seco de Cabrito, Cuy Chactado, Tocosh, Chapo, etc.
Peruvian Aji Peppers are very famous in the country; however, they are difficult to find in every part of the world. Aji de Gallina is a chicken stew recipe, in which chicken is cooked in spicy, nutty and cheesy gravy. This is usually served with boiled white rice and eggs. If you cannot find Aji Peppers near your place, then you can re-create a very similar taste at your home by using any other spicy chilli peppers. The process starts with boiling chicken with garlic in chicken stock. This stock is used in cooking along with the bread slices soaked in milk, onions, peppers, and cheese. The dish is very tasty and perfect for anyone who likes to relish spicy gravies. It is not that difficult to cook at home.
Just follow these simple steps to cook Aji de Gallina.
Enjoy a South American delicacy today!
Ingredients (serves 2)
Bread slices - 2
Milk - 1/2 cup
Chicken breast - 300 gms
Chicken stock - 2 cups
Garlic cloves - 2 to 3
Oil - 2 tbsp
Onion - 1 cup (chopped)
Aji peppers - 1 (chopped)
Walnuts - 1/4 cup
Parmesan cheese - 1/4 cup
How to Make Aji De Gallina
Soak bread slices in milk and keep them aside.
Boil chicken and garlic cloves in chicken stock for about 12 to 15 minutes.
Strain - Reserve the stock and shred the chicken in bite-size pieces
Heat some oil in a pan and then add onion, peppers and walnuts, and fry until onions are softened.
Put the mixture along with the bread and milk in a blender and make a smooth paste.
Put the paste in a pan, add chicken and Parmesan cheese, and cook for 2 to 3 minutes.
Serve hot with boiled rice and eggs.
Summary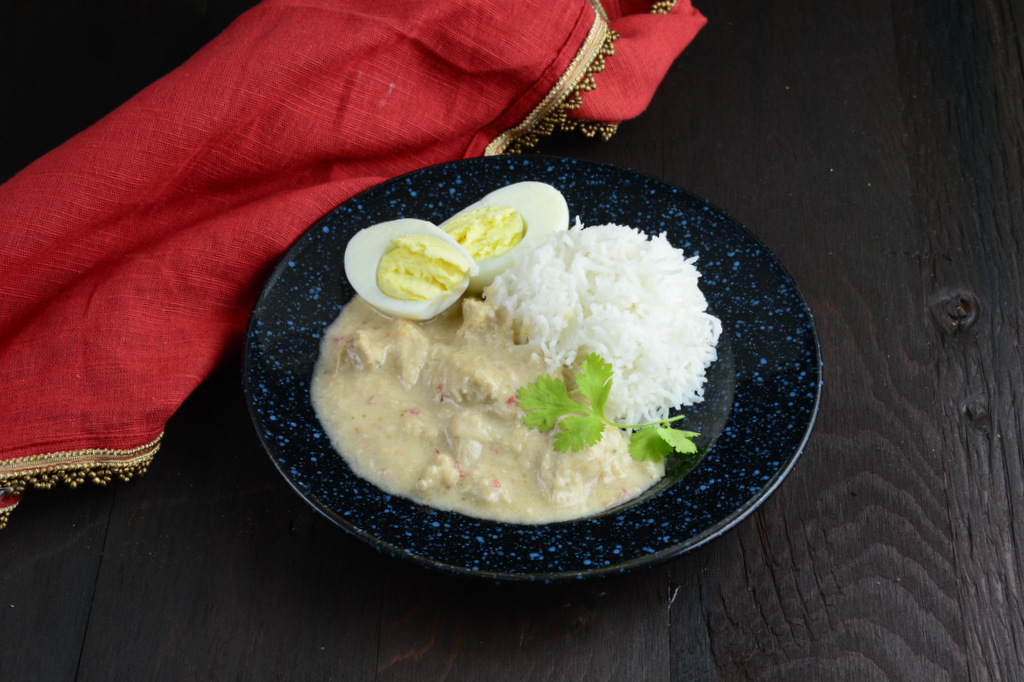 Recipe Name
Published On
Preparation Time
Cook Time
Total Time
Average Rating
Based on 1 Review(s)
Published On:
Sunday, May 3rd, 2015