Trump pulls out of TPP Trade Pact
Next Story
Flying out of these airports this Thanksgiving? Here's what you need to know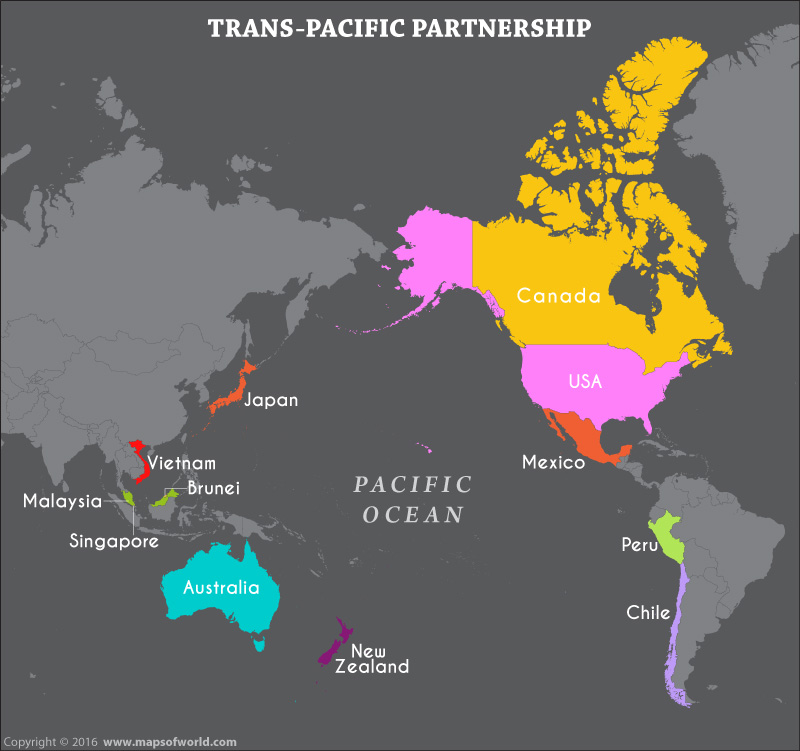 If you have a theme, we have a map.
Contact us for your custom mapping requirements
It seems the Trans-Pacific Partnership (TPP) may not become a reality as the US President-elect Donald Trump has promised that he would abandon it upon assuming office. TPP comprises 12 member states, which include the North American countries of US and Canada; South American countries of Mexico, Chile and Peru; the Asian countries of Japan, Malaysia, Vietnam, Singapore and Brunei, and the nations of Australia and New Zealand.
Designed to create a new single market, the TPP aims to strengthen economic relations between the member states. It will also cut down on tariffs and foster trade. These 12 nations had signed TPP in February and it assumes importance because it covers around 40 percent of the world economy. The 12 countries need to ratify it but Donald Trump is least interested.
Recent Posts