Countries with the Best Rule of Law in the world
Next Story
Countries with best health spend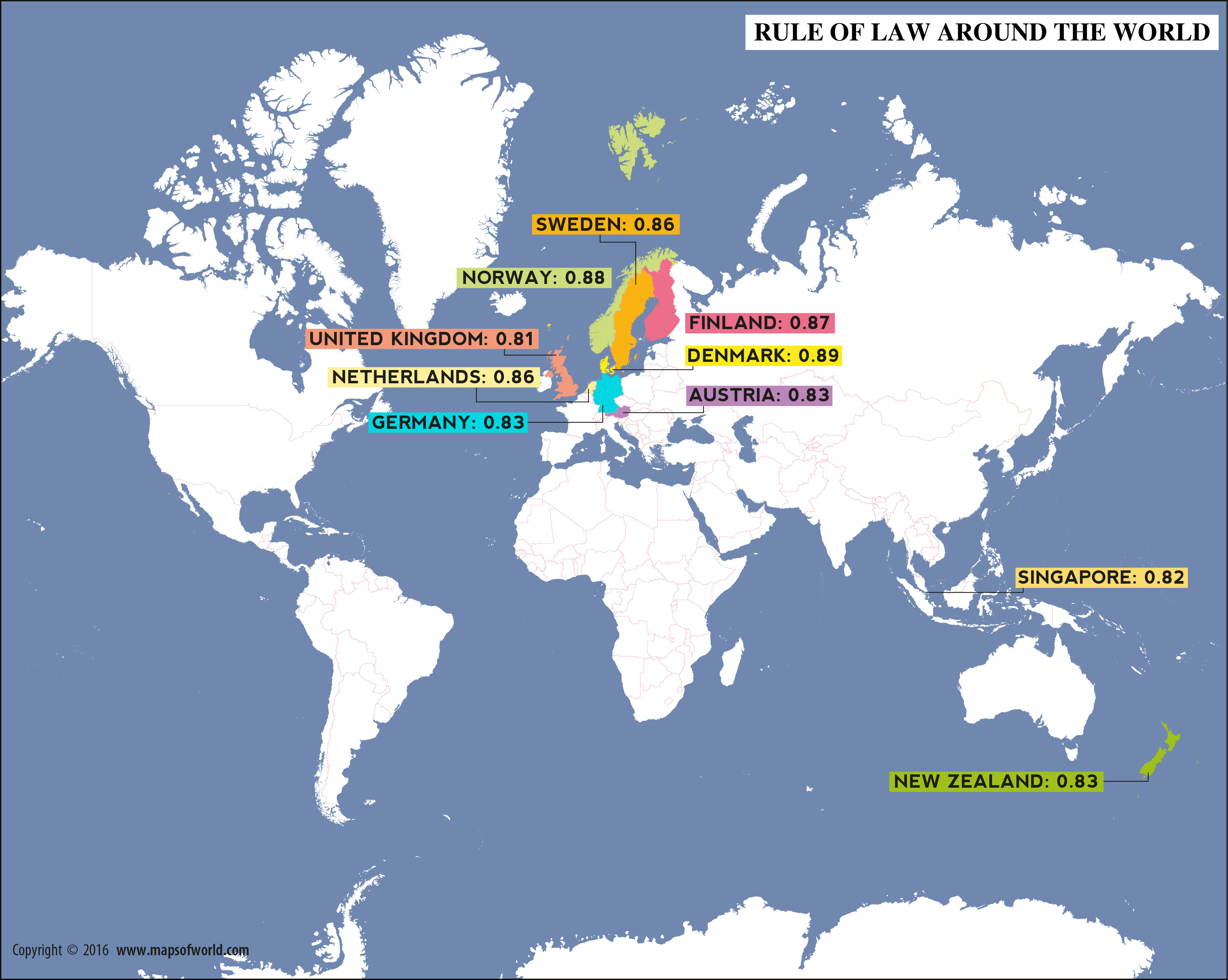 If you have a theme, we have a map.
Contact us for your custom mapping requirements
Rule of Law forms the basis of a liberal democracy. Negligible corruption, stability, a good civil justice and criminal system and respect for fundamental rights are just a few of the aspects that make a country a fabulous place to live. According to a World Justice Project report, which measured the rule of law in some 113 countries, eight of the top ten countries were situated in Europe. Of these, the top four countries that have the best justice and integrity in the world were the Nordic countries. Right at the top of the list is Denmark, which is followed by Norway, Finland and Sweden.
The other European nations on the list are the Netherlands at the fifth spot, Germany at the sixth spot, Austria, which occupies the seventh position and the United Kingdom at the tenth spot. Of the two non-European countries that made it to the list were New Zealand and the Asian nation of Singapore who were placed at the eighth and the ninth position respectively.
The comprehensive report surveyed more than 100,000 experts and households in these 113 countries. The parameters that made these countries reach the top ten mark were a clean system where there was the absence of corruption, an open government, good order and security, civil justice and criminal system, fundamental rights, regulatory enforcement and constraints on government power.
Meanwhile, the five nations that stood at the bottom of the list were the South American nation of Venezuela, the Asian nation of Cambodia and Afghanistan, the North African nation of Egypt and the Central African nation of Cameroon.
(Source: The World Justice Project)
Recent Posts