What Is The Commonwealth?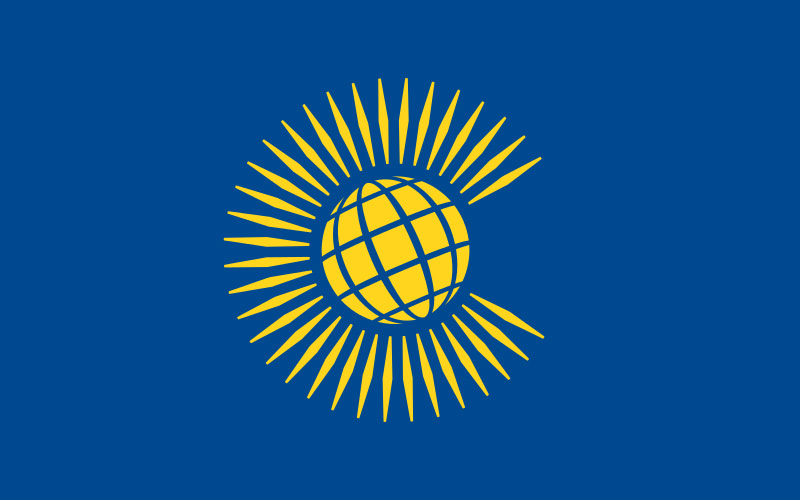 The Commonwealth or the Commonwealth of Nations is an association of the United Kingdom and a number of countries that were former British colonies and dependencies.
The Commonwealth was created to foster harmonious ties, economic and cultural exchanges and diplomatic relations between the member nations. Each member is a sovereign country but the association acknowledges the British monarch as the symbolic head of the organization. The Commonwealth of Nations has 52 member states. Its headquarters are located at Marlborough House in London.
Member nations of the Commonwealth of Nations –
Antigua and Barbuda
Australia
The Bahamas
Bangladesh
Barbados
Belize
Botswana
Brunei Darussalam
Cameroon
Canada
Cyprus
Dominica
Fiji Islands
Ghana
Grenada
Guyana
India
Jamaica
Kenya
Kiribati
Lesotho
Malawi
Malaysia
Malta
Mauritius
Mozambique
Namibia
Nauru
New Zealand
Nigeria
Pakistan
Papua New Guinea
Rwanda
St Kitts and Nevis
St Lucia
St Vincent and the Grenadines
Seychelles
Sierra Leone
Singapore
Solomon Islands
South Africa
Sri Lanka
Swaziland
Tonga
Trinidad and Tobago
Tuvalu
Uganda
United Kingdom
United Republic of Tanzania
Vanuatu
Zambia
Apart from these countries, the dependent territories governed by the UK, Australia, and New Zealand, such as the Cayman Islands, Falkland Islands, Gibraltar, Christmas Island, Cocos Islands, and Niue also form part of the Commonwealth.
By the late 19th century and towards the early 20th century, Great Britain had embarked on a policy that allowed many of the dependencies and colonies self-governance. The 1931 Statute of Westminster referred to them as the "British Commonwealth of Nations". Soon, many of the colonies started to gain independence but remained associated as part of the Commonwealth. Some countries such as Myanmar chose to reject membership, though.
Unlike other international organizations or military alliances, Commonwealth members are not bound by formal laws or guidelines. The association is purely one of harmonious cooperation and shared growth.
The Commonwealth represents the interests of diverse nations spanning across Asia, Africa, Europe, the Americas, and Oceania. Each member nation, small or big, developed or developing, is treated equally and holds the right to voice its opinion in the decisions of the Commonwealth.
The Commonwealth of Nations is home to over 2.7 billion people (2017 world population estimate – 7.5 billion). Of the 52 members, some 30 nations are small states. Leaders of the member nations meet every two years and discuss mutual cooperation.
Athletes from the member nations participate in the Commonwealth Games held every four years. It is one of the leading multi-sport events held across the globe. The next Commonwealth Games is scheduled to be held between April 4 and April 15, 2018, in Gold Coast City (Queensland), Australia.
Each year, Commonwealth Day is celebrated on the second Monday of March.
Related Maps: