Why Is Texas Called The Lone Star State?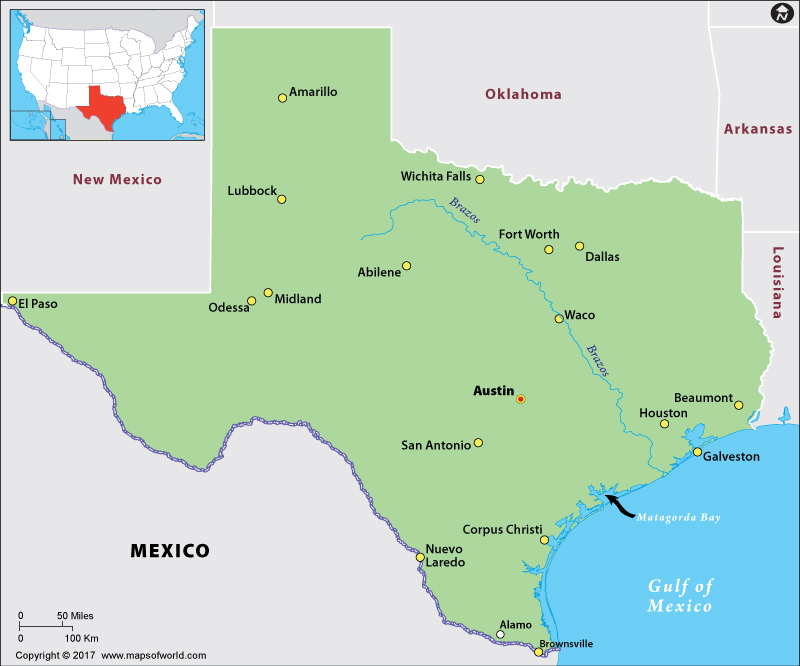 In 2015, the nickname "The Lone Star State" was officially designated to Texas. The state has, however, borne the moniker for the past two centuries now. The Lone Star is a symbol that has represented the state through the years and is also found in the state's flag and seal.
To understand the reason more clearly, let us take a look at the history of the state. Texas was home to the Native Indians for hundreds of years before the Spanish explorers arrived in 1519. By the late 17th century, the French arrived and set up an outpost near Matagorda Bay (Fort Saint Louis). Concerned that the French seemed intent on taking over the region, Spain started to establish settlements and made Texas part of New Spain, inhabited mainly by Mexicans (since Mexico was Spanish territory at the time).
By 1810, Mexico's struggle for independence against Spain started to gather pace and it managed to become a sovereign country in 1821, making Texas part of Mexico. Texas, however, did not remain part of Mexico for very long and by 1836, signed a Declaration of Independence forming the Republic of Texas. Texas joined the United States in 1845. It seceded to join the Confederacy and joined the US again after the Civil War.
According to some, Texas is called the Lone Star State because it was the only state which was an independent republic before it joined the US. Yet others date back the representation to the days when Texas struggled to gain its constitutional rights from Mexico.
It is believed that the flag sewn by Joanna Troutman for those who fought in the Texas Revolution consisted of a five-pointed blue star. This flag was raised in Velasco. The Texian commanders of Alamo are also believed to have carried a flag with a white star in 1836. Other accounts dating back to 1819 suggest that the star may have first been used in the flag carried by the soldiers of the James Long Expedition, in their attempt to gain independence for Texas from Spain.
In 1836, the Republic of Texas adopted a flag which bore a gold five-pointed star on an azure banner. By 1839, a new flag replaced this. This new flag bore a white star the Texas Congress adopted. It is commonly known as the Lone Star Flag, showing a bright white star on a blue vertical band and two horizontal stripes of white and red to the right. Texas joined the US in 1845 and by 1933 the current Lone Star Flag was adopted as the state's official flag. It is this Lone Star symbolism that lends the state its nickname "Lone Star State".
Related Maps and Articles: